Dan nominated for the Ice Bucket Challenge
Posted By: marcie on Aug 21, 2014 | Filled Under Dan News | No Comments
Laura Marano did the Ice Bucket Challenge August 19th 2014. She nominated Daniel Radcliffe and Sarah Gilman.

Daniel Radcliffe: "I am not Harry Potter.
Posted By: marcie on Aug 15, 2014 | Filled Under Dan News, F Word, Movies | No Comments
Inhabiting the wizard boy, Harry Potter, for nearly a decade gained Daniel Radcliffe immense wealth and fame. But since he completed the last installment of the multi-billion dollar franchise three years ago, Radcliffe has been trying to distance himself from the wizard character, taking on assorted roles in independent movies, such as Kill Your Darlings and What If, that are profoundly different from Potter so that people cease to perceive him as the famous character but as an actor.
When I sit down with him at the Four Seasons Hotel in Beverly Hills, he reveals that things are better now, but there are people who still call him "Harry" which he finds frustrating and annoying. "Most of the time now, I get 'are you Daniel Radcliffe' and they know my name now, which is lovely. But then I do understand it as well, when a kid sees you and goes 'Harry Potter,' that's what they know you from. A six-year-old isn't going to say 'Kill Your Darlings," that wouldn't be right," he laughs.
Source: UK Screen
London Premiere "What if"
Posted By: marcie on Aug 13, 2014 | Filled Under F Word, Movies | No Comments
New pictures from the Premiere and from El Homiguero Mexico.
MOVIES > The F-Word (2014) > Premieres > London Premiere
INTERVIEWS > 2014 > El Hormiguero Mexico
Dan: I'm too boring for the paparazzi
Posted By: marcie on Aug 13, 2014 | Filled Under Dan News | No Comments
On being too boring for the paparazzi:
"Going to a club filled with celebrities and with paparazzi hanging out outside is not my idea of fun. I wouldn't be able to have a good evening knowing that there are a lot of people waiting to take photos outside. So I guess I'm kinda selective about where I go. But other than that, there is no secret to [staying off the radar]. Sometimes paparazzi find out where you are or take pictures, but on the whole, generally I live sort of too low-key a life for them to be particularly interested in me — which is great!"
On why his birthday is kind of a bummer:
"It is weird to think of me turning 25, I suppose, to certain people. I think I'm gonna be in the unenviable position of forever making people feel really old because any time somebody asks me how old I am and I tell them, it just depresses them nowadays. I think that's gonna stick around for a while."
On making romantic gestures:
"I think the smaller moments are generally the ones that make up a relationship on the whole rather than grand romantic gestures. I've visited people and surprised people before, but not quite to the degree of just surprising them in another country [like his character in 'What If']. I was raised to do stuff like [opening doors for women] and to stand up if a woman comes to the table — you should obviously stand and introduce yourself rather than just sitting. Whether that counts as romantic or just polite, I'm not sure."
On the hair extensions he was forced to endure earlier this year:
"I won't lie, I was very happy to be back to looking normal. I honestly don't know how or why any man would choose to grow his hair that long voluntarily. If you don't look after hair like that well or regularly, you end up looking like a mess very, very quickly –which I was kind of fine with. … I actually liked the long hair for my own personal life for walking around because it makes me a lot less recognizable. But generally speaking, I was definitely very happy to have them taken out and to be back to my own short hair. By the time I was taking them out, I was so ready to get them out that the slight pain of having them all pulled out was worth it."
What if Interviews and Articles
Posted By: marcie on Aug 9, 2014 | Filled Under Dan News, F Word, Movies | No Comments
So much has came out in the last few days on What if that its hard to keep up so I will list it all down below for you. But before I do I just wanna say if you read the facebook page, the movie What if was lovable. There's sometimes you go to movies and you think they should have changed that. But in this movie I wouldn't change a thing. It was perfect from beginning to end.
Here's the newest video interviews and articles.
Video Interviews
gooddaysacramento | okmagazine | perezhilton | indiewire | Conde Nast | Youtube | Craig Ferguson
Articles
seventeen | vanityfair | Yahoo | Broadway World | Hollywood Reporter
At Midnight
Posted By: marcie on Aug 9, 2014 | Filled Under Fan Fiction | No Comments
I got this question off our Fan Fiction section that was submitted to me and I'd like to answer it here. The question was: "Hi, just wondering if you happened to see Aubrey Plaza and Dane DeHaan acting out your story "kidnapped" on "At Midnight" on Wednesday and, if so, what you thought of it?"
My reply- "Yes I have seen it and at first viewing it I didn't think anything of it. When the dialog was said I was like wait a minute why does this sound familiar? After viewing it I went back to one of my stories that I had written called, "Kidnapped". And was totally shocked, I was never contacted from the show if they could use my writing. When my stories appeared on Graham Norton I was contacted and I gave them permission to use whatever they wanted to show Daniel. But I had no knowledge of it from this one. I don't know why things I write are being put on television. But I actually liked that they had fun with it. Seeing Dane DeHaan act it out with Aubrey was like a dream come true, because when I write these stories I view them in a movie format. I see the characters in my head and their emotions. I could tell Dane wanted to laugh after the last bit. It put a smile on my face to see that he had the courage to do something crazy that I wrote. He's got one up on Daniel. Seeing my writing out there does not make me angry and it doesn't hurt my feelings because I can laugh at it too."
Watch What Happens Live
Posted By: marcie on Aug 8, 2014 | Filled Under Dan News | No Comments
Radcliffe Rumors and the After Show
IvyConnect's Innovator Film Awards
Posted By: marcie on Aug 7, 2014 | Filled Under F Word, Movies | No Comments
With everything piling up on the last few days and children going back to school everything has just been fast paced. So mostly everything has been added on our facebook page. Images have been uploaded to the gallery.
EVENT APPEARANCES > Award Shows > IvyConnect's Innovator Film Awards > Arrivals
EVENT APPEARANCES > Other > Moves Magazine 2014 Summer Issue Party
Follow Us
Network
Elite
Dan's Verified Google Plus
Current Projects
Victor Frankenstein (2015)
as Igor
Igor, has lived in the circus when he is rescued by Victor Von Frankenstein. Together their friendship evolves one helping another from going over the edge.
---
Horns (2014)
as Ignatius Perrish
Ignatius Perrish, a 26-year-old who awakens from a black-out hangover to find horns sprouting from his head. As his horns grow bigger, Ig sets out to investigate the unsolved murder of his girlfriend and the case's connection to his cursed fate.
---
What If (2014)
as Wallace
A story of a young man (Wallace) and woman (Chantry) who struggle to navigate their friendship, which has developed a deep romantic undercurrent.
Upcoming Events
August 18
Tumblr Q and A
Radcliffe and Maconie, Radio 6

August 19
AYDN2, Ovation
Good Morning Britain, ITV
Scott Mills, Radio 1 playing Innuendo Bingo

August 22
The Last Leg, Channel 4
The Chris Evans Breakfast Show, Radio 2
Kermode and Mayo's Film Review, Radio 5 Live

2015
Hollywood Walk of Fame

Join us on Facebook
SDR on Graham Norton
Follow us on Twitter
SDR Youtube Playlist
Donate
If you like this site and visit it regularly, we would appreciate if you donate anything you can to help this site continue. Your donation will be used to help with hosting bills, domain name fees, magazines, dvd's and whatever else we need to make this site run the best for you. So please donate we need your help.

Stats
Owner
:
Marcie Lucas
Tumblr
: Anna Pressley
Opened SDR:
December 2010
Online since
: January 23, 2006
Formerly
: Sparkling Illusions
Best Viewed
: 1680x1050 Firefox and Google Chrome
Host: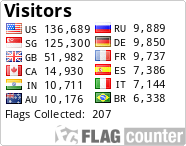 Listed
Tags
Admins