Cripple of Inishmaan and What if
Posted By: marcie on Jul 21, 2014 | Filled Under Dan News, Stage, The Cripple of Inishmaan | No Comments
The last show for the Cripple of Inishmaan was yesterday and while a few of my friends said the last days were hectic. A lot of pictures from backstage, the stage door and whatever else may have you were splashed everywhere from facebook, to tumblr to twitter and instagram.
The anticipation from the What if Premiere in Toronto today with Daniel appearing at the premiere will be the highlight of today's news. Yesterday we gave away tickets to two people: Shirley and Anika for them and their guest. I hope they enjoy the premiere, and have fun.
Today's news is from MTV: Daniel Radcliffe Doesn't Think About His 'Harry Potter' Co-Stars Getting Naked and a new clip from What if featured on Vulture's website.
Thanks to a friend of mine, Erica for donating photos from the Trevor Talk Back during the Cripple of Inishmaan. Also added more from the Cripple of Inishmaan Stage Door as well.
EXCLUSIVES > Erica (7)
CANDIDS > 2014 > July 19 – Cripple of Inishmaan Stage Door (56)
CANDIDS > 2014 > July 20 – Cripple of Inishmaan Stage Door (23)
Horns release date and poster
Posted By: marcie on Jul 16, 2014 | Filled Under Dan News, F Word, Horns, Movies, Stage, The Cripple of Inishmaan | No Comments
We finally got our release date for the USA, Horns will be released October 31, 2014 and a new poster came out with it too. You can read more info at comingsoon.net.
Yesterday was the Trevor Project talkback at The Cripple of Inishmaan. Pictures were released from that at the Cripple of Inishmaan facebook page, you can view the 20 pictures there, here.
A few new articles have been released as well from theatremania: Final Bow: Daniel Radcliffe on Saying Goodbye to Cows, Eggs, and Broadway's The Cripple of Inishmaan, Mashable: Daniel Radcliffe on Adam Driver's 'Star Wars' Role: He's 'Brilliant at Improvising', Vulture: Daniel Radcliffe on What If, Rom-Coms, and Eminem, and Oprah: 5 Facts About Daniel Radcliffe That Will Surprise You.
Horns Teaser
Posted By: marcie on Jul 15, 2014 | Filled Under Dan News, F Word, Horns, Movies | No Comments
Yesterday we got to see a teaser from Horns, while the trailer made you thirst for more. I just couldn't get over the images of Dan as Ignatius Martin Perrish. I read the book last year and enjoyed it more than I ever thought possible. Being a Stephen King fan since my childhood, I enjoyed reading Joe Hill's novel. The teaser however has been removed from youtube, which was probably due to early release. You can view it here, I don't know how long it will be up. So while we wait for July 25 for San Diego Comic Con to give us the rest of the details on this film. You can view the UK Poster, which has been released with the teaser and a viral website for the film called WalkDeeperintothefire.com. The website right now is on redirect to facebook. But I am hoping soon it will be released again for all to view.
New Horns Poster from Lionsgate UK
MOVIES > Horns (2014) > Posters (1)

Two new stills from What if
MOVIES > The F-Word (2014) > Stills (2)
Obsessed Playbill Interview
Posted By: marcie on Jul 11, 2014 | Filled Under Dan News | No Comments
Daniel Radcliffe joined Seth Rudetsky at the Sirius XM studios (Seth's a famous radio personality, don't you know!) for the latest go 'round of OBSESSED! Radcliffe talked about a love of Broadway that was instilled by his mum and dad (he's British, don't you know!) and fans who want to get a wee bit too personal during performances. When Seth challenged him to show off his skill for accents, Audra McDonald (she's a record-breaking Tony winner don't you know!) popped in for a very special surprise straight out of Catfish Row.
What if Screening & TCA Summer Tour 2014
Posted By: marcie on Jul 9, 2014 | Filled Under Dan News, F Word, Movies | No Comments
The What if Screening was yesterday, Extra's AJ Calloway caught up with Daniel Radcliffe in NYC on Tuesday, where Radcliffe commented on the new "Harry Potter" story author J.K. Rowling just released on Pottermore.com. You can read more on that on an article by IGN
New pics added to the gallery on the What if Screening and the TCA Summer Tour for A Young Doctor's Notebook and other Stories.
EVENT APPEARANCES > Other > 2014 Summer TCA Tour (14)
MOVIES > The F-Word (2014) > What if Screening (New York) (07.08.14) (93)
Dan becomes a dog walker in Trainwreck Film
Posted By: marcie on Jul 1, 2014 | Filled Under Dan News | No Comments
Not much is being said about Trainwreck by Judd Apatow whose film comes out in 2015. But yesterday Dan was being filmed walking 12 dogs and sitting with Marisa Tomei. While the film is being kept under wraps. Dan seemed to be enjoying himself with a cigarette.
EVENT APPEARANCES > Other > Trainwreck Filming in Bryant Park (6.30.14) (218)
HLN Tv Interview
Posted By: marcie on Jun 28, 2014 | Filled Under Dan News, Stage, The Cripple of Inishmaan | No Comments
While Harry Potter might be the role Daniel Radcliffe is best known for, it's Broadway where this young actor is currently making his mark. HLN's Jon Sarlin (@jonsarlin) caught up with Radcliffe in New York to talk about his performance in his third Broadway play, "The Cripple of Inishmaan".
Radcliffe plays the role of Billy Claven, a crippled orphan in 1930s rural Ireland, who tries to escape the island in search of a rumored Hollywood film set nearby. Radcliffe describes Martin McDonagh, the play's writer whose credits also include the movies "In Bruges and Seven Psychopaths," as "one of the smartest, funniest writers around."
The 24-year-old actor also talks about what life is like for him in New York, why he isn't deciding between London and New York just yet and what thing New Yorkers just refuse to do that amazes him.
Source: hlntv.com
Dan presents the Young Trail Blazers
Posted By: marcie on Jun 27, 2014 | Filled Under Dan News | No Comments
Follow Us
Network
Elite
Dan's Verified Google Plus
Current Projects
Victor Frankenstein (2015)
as Igor
Igor, has lived in the circus when he is rescued by Victor Von Frankenstein. Together their friendship evolves one helping another from going over the edge.
---
Horns (2014)
as Ignatius Perrish
Ignatius Perrish, a 26-year-old who awakens from a black-out hangover to find horns sprouting from his head. As his horns grow bigger, Ig sets out to investigate the unsolved murder of his girlfriend and the case's connection to his cursed fate.
---
What If (2014)
as Wallace
A story of a young man (Wallace) and woman (Chantry) who struggle to navigate their friendship, which has developed a deep romantic undercurrent.
Upcoming Events
July 21
Toronto F Word Premiere

July 22
The Social CTV
The Breakfast Show

July 25
San Diego Comic Con

July 31
Mexico Premiere

August 1
What If video chat
What If meet and greet (Mexico)

August 8
USA, What If

August 19
AYDN2, Ovation

2015
Hollywood Walk of Fame

Join us on Facebook
SDR on Graham Norton
Follow us on Twitter
SDR Youtube Playlist
Donate
If you like this site and visit it regularly, we would appreciate if you donate anything you can to help this site continue. Your donation will be used to help with hosting bills, domain name fees, magazines, dvd's and whatever else we need to make this site run the best for you. So please donate we need your help.

Stats
Owner
:
Marcie Lucas
Tumblr
: Anna Pressley
Opened SDR:
December 2010
Online since
: January 23, 2006
Formerly
: Sparkling Illusions
Best Viewed
: 1680x1050 Firefox and Google Chrome
Host: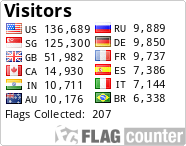 Listed
Tags
Admins