New clip from the F Word
Posted By: marcie on Jul 22, 2014 | Filled Under F Word, Movies | No Comments
Newest clip from the F Word is up above, so far there has been 7 clips released from the movie. Fool's Gold, 2 from the Party, 1 from the movie theater, Chantry and Wallace talk friendship and Alan and Wallace talk about Honesty. If you missed any of those I made those available for download at: https://www.mediafire.com/#ktw1ert7gf0uy
I also added pics from the Toronto premiere
MOVIES > The F-Word (2014) > Premieres > Toronto Premiere (06.21.14) (30)
Video's from yesterday's premiere can be viewed here: citynews.ca, youtube.com, mrwillwong.com and CBC. Another from CBC and Now Magazine
The F Word Premiere Contest
Posted By: marcie on Jul 20, 2014 | Filled Under F Word, Movies | 3 Comments
We are giving away a pair of tickets for The F Word Premiere, this Monday July 21st at Cineplex Scotiabank Theatre in Toronto! The screening starts at 8PM. Yes, Daniel Radcliffe will be there!

NOT ONLY will Daniel Radcliffe be there BUT, the first fans at Scotiabank Theatre at 4PM sharp have a GREAT chance of winning tickets to the premiere themselves! So even if you don't win the contest, all you have to do is show up at 4PM! There will also be a ton of fun to be had at the premiere, including games with AWESOME prizes!

The F Word is in theaters, August 22!

Contest is over, winners have been sent their tickets. Thank you to everyone that applied. If you didn't win tickets you can still be eligible to get them tomorrow at the Premiere. The first fans at Scotiabank Theatre at 4PM sharp have a GREAT chance of winning tickets to the premiere themselves!

Congratulations to Shirley La Madrid and Anika Mehta
Horns release date and poster
Posted By: marcie on Jul 16, 2014 | Filled Under Dan News, F Word, Horns, Movies, Stage, The Cripple of Inishmaan | No Comments
We finally got our release date for the USA, Horns will be released October 31, 2014 and a new poster came out with it too. You can read more info at comingsoon.net.
Yesterday was the Trevor Project talkback at The Cripple of Inishmaan. Pictures were released from that at the Cripple of Inishmaan facebook page, you can view the 20 pictures there, here.
A few new articles have been released as well from theatremania: Final Bow: Daniel Radcliffe on Saying Goodbye to Cows, Eggs, and Broadway's The Cripple of Inishmaan, Mashable: Daniel Radcliffe on Adam Driver's 'Star Wars' Role: He's 'Brilliant at Improvising', Vulture: Daniel Radcliffe on What If, Rom-Coms, and Eminem, and Oprah: 5 Facts About Daniel Radcliffe That Will Surprise You.
Horns Teaser
Posted By: marcie on Jul 15, 2014 | Filled Under Dan News, F Word, Horns, Movies | No Comments
Yesterday we got to see a teaser from Horns, while the trailer made you thirst for more. I just couldn't get over the images of Dan as Ignatius Martin Perrish. I read the book last year and enjoyed it more than I ever thought possible. Being a Stephen King fan since my childhood, I enjoyed reading Joe Hill's novel. The teaser however has been removed from youtube, which was probably due to early release. You can view it here, I don't know how long it will be up. So while we wait for July 25 for San Diego Comic Con to give us the rest of the details on this film. You can view the UK Poster, which has been released with the teaser and a viral website for the film called WalkDeeperintothefire.com. The website right now is on redirect to facebook. But I am hoping soon it will be released again for all to view.
New Horns Poster from Lionsgate UK
MOVIES > Horns (2014) > Posters (1)

Two new stills from What if
MOVIES > The F-Word (2014) > Stills (2)
What if Screening & TCA Summer Tour 2014
Posted By: marcie on Jul 9, 2014 | Filled Under Dan News, F Word, Movies | No Comments
The What if Screening was yesterday, Extra's AJ Calloway caught up with Daniel Radcliffe in NYC on Tuesday, where Radcliffe commented on the new "Harry Potter" story author J.K. Rowling just released on Pottermore.com. You can read more on that on an article by IGN
New pics added to the gallery on the What if Screening and the TCA Summer Tour for A Young Doctor's Notebook and other Stories.
EVENT APPEARANCES > Other > 2014 Summer TCA Tour (14)
MOVIES > The F-Word (2014) > What if Screening (New York) (07.08.14) (93)
F Word Canada
Posted By: marcie on Jul 8, 2014 | Filled Under F Word, Movies | No Comments
Red Mist Nigeria
Posted By: marcie on Jul 7, 2014 | Filled Under F Word, Movies | No Comments
Like us on FACEBOOK: https://www.facebook.com/redmistng
Follow us on TWITTER: http://www.twitter.com/redmistng
http://www.redmistng.com/films/what-if/
F Word Fridge Magnets
Posted By: marcie on Jul 5, 2014 | Filled Under F Word, Movies | No Comments
Don't know how to express your feelings? Fridge Magnet messages leave a lasting impression! Express how you feel with THE F WORD Fridge Magnets and be entered for a chance to win a Carlton Cards Prize Pack OR mini fridge! See The F Word in theatres August 22 in the UK! Click the picture below to play.
Follow Us
Network
Elite
Dan's Verified Google Plus
Current Projects
Victor Frankenstein (2015)
as Igor
Igor, has lived in the circus when he is rescued by Victor Von Frankenstein. Together their friendship evolves one helping another from going over the edge.
---
Horns (2014)
as Ignatius Perrish
Ignatius Perrish, a 26-year-old who awakens from a black-out hangover to find horns sprouting from his head. As his horns grow bigger, Ig sets out to investigate the unsolved murder of his girlfriend and the case's connection to his cursed fate.
---
What If (2014)
as Wallace
A story of a young man (Wallace) and woman (Chantry) who struggle to navigate their friendship, which has developed a deep romantic undercurrent.
Upcoming Events
July 21
Toronto F Word Premiere

July 22
The Social CTV
The Breakfast Show

July 25
San Diego Comic Con

July 31
Mexico Premiere

August 1
What If video chat
What If meet and greet (Mexico)

August 8
USA, What If

August 19
AYDN2, Ovation

2015
Hollywood Walk of Fame

Join us on Facebook
SDR on Graham Norton
Follow us on Twitter
SDR Youtube Playlist
Donate
If you like this site and visit it regularly, we would appreciate if you donate anything you can to help this site continue. Your donation will be used to help with hosting bills, domain name fees, magazines, dvd's and whatever else we need to make this site run the best for you. So please donate we need your help.

Stats
Owner
:
Marcie Lucas
Tumblr
: Anna Pressley
Opened SDR:
December 2010
Online since
: January 23, 2006
Formerly
: Sparkling Illusions
Best Viewed
: 1680x1050 Firefox and Google Chrome
Host: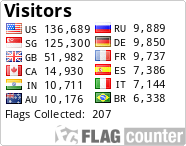 Listed
Tags
Admins