Gallery Members Update
Posted By: marcie on Aug 28, 2014 | Filled Under Site News | Comments
A few of you sent in emails or messages by facebook for re-registrations. I have since emailed you about it. For those that haven't I am currently adding some of you back, so if your account had your facebook linked to your profile I am adding those back if you didn't I will not be adding you without your facebook profile all facebook profiles must be in url format (http://) otherwise you will be denied. New registers will not be accepted till this is finished, so I apologize for the inconvenience.
If you want to get in faster an automatic link is available just go here: http://radcliffephotos.com/register.php. Just fill it in and make sure all fields are done, any field left undone will not be accepted. If you don't have facebook use your tumblr or twitter account. We use this information to make sure you are who you say you are and not a spam bot.
What if Screening "New York"
Posted By: marcie on Jul 7, 2014 | Filled Under Site News | Comments
Join actors Daniel Radcliffe (Harry Potter) and Zoe Kazan (Ruby Sparks), stars of the new romantic comedy What If, for an advance screening of the film, hosted by Rolling Stone critic Peter Travers. What If is the story of medical school dropout Wallace (Radcliffe), who's been repeatedly burned by bad relationships. Wallace decides to put his love life on hold, just as he meets Chantry (Kazan), an animator who lives with her longtime boyfriend. Wallace and Chantry form an instant connection, striking up a close friendship. Still, there's no denying the chemistry between them, leading the pair to wonder, what if the love of your life is actually your best friend? Michael Dowse (Take Me Home Tonight) directs this adaptation of the play Toothpaste and Cigars, by T.J. Dawe and Michael Rinaldi
Tomorrow July 8, 2014 at AMC Empire 25, (234 West 42nd Street New York, New York 10036)
Source: Goldstar
New Layout
Posted By: marcie on Jul 3, 2014 | Filled Under Site News | Comments
Thanks to my very good friend, Juliet who I use to work with at DRN. She made me a new layout for the month of July. She is getting back into designing so glad for her to be back cause I always loved her designs.
For celebration of the new layout I made some graphics to go with it. Here's a preview and you can download it all here.
The Simpsons "Diggs" Episode
Posted By: marcie on Feb 20, 2014 | Filled Under Site News | Comments
New stills from Fox, for the new Episode Diggs which will air March 9. Bart befriends a recent transfer student and aspiring falconry champion (guest voice Daniel Radcliffe) in the "Diggs" episode of THE SIMPSONS airing Sunday, March 9 (7:30-8:00 PM ET/PT) on FOX.
Happy Valentine's Day
Posted By: marcie on Feb 13, 2014 | Filled Under Site News | Comments
Happy Valentine's Day to you. I asked everyone to submit something for Valentine's Day and that is today. Our project consisted of short stories, poems and graphics on love, heartbreak, reuniting, etc. Before I lay all the goodies on you I wanna thank a few people who submitted their content: Lore Teran, Sarah Nonaka, Kate Isakova, Aleksandra Jaworska, Nicole Burchell, Amy Duelly and Adair Bartley. And also my SDR team whose compliments and suggestions have helped in a big way, I wanna thank them helping me put together the selection for our Valentine's Day Playlist.
So here's what we got for you: A thank you was sent in by Kate, A poem sent in by Aleksandra, two short stories sent in by Sarah and Nicole and Graphics from Amy Duelly, Lore Teran and Adair Bartley. You can view that here.
On my end I created graphics for our Valentine's Day Soundtrack and Wallpapers. I didn't have the time to search for each song and make it downloadable so I did a playlist which you can listen to here (Click the link up above).
1. I Lay My Love On You – Westlife
2. DNA – Little Mix
3. What makes you beautiful – One Direction
4. She loves you – The Beatles
5. Just the Way You Are – Bruno Mars
6. I love you, always forever – Donna Lewis
7. Do it to me one more time – Captain & Tennille
8. To Love You More" by Glee Cast
9. Hummingbird Heartbeat – Katy Perry
10. My heart will go on – Celine Dion
11. With Ur Love – Cher Lloyd
12. Hot – Avril Lavigne
Merry Christmas and Happy Holidays
Posted By: marcie on Dec 23, 2013 | Filled Under Site News | Comments
I made a wallpaper featuring the five men I have worked on all year. Dan has kept me really busy this year. And I have really enjoyed all the wonderful people I met this year. So i wanna wish you a Merry Christmas and Happy Holidays. Join us in 2014, for news on Frankenstein, Gold and Tokyo Vice also for the F Word and Horns.
A Young Doctor's Notebook 2 and the Woman in Black 2
Posted By: marcie on Nov 7, 2013 | Filled Under Dan News, Site News | Comments
I've been working on the two career pages from A Young Doctor's Notebook 2 and The Woman in Black 2. I have put the pages online with the information we have received so far. I also added the Season 2 Episode Guide which if you don't wanna read spoiler's don't click on the link.
There was also one new interview "Why Radcliffe doesn't care about his film choice controversy?" and a new poster for Kill Your Darlings thanks to EmpireOnline. If you missed some of A young Doctor's Notebook 2 promo video's you can view 3 here with the latest interview from it with Daniel Radcliffe.
Last night on George Stroumboulopoulos: Daniel Radcliffe was in the red chair to talk about his recent film choices, including playing Allen Ginsberg in Kill Your Darlings. You can see the full clip of the show down below.
Kill Your Darlings Review
Posted By: marcie on Oct 29, 2013 | Filled Under Site News | Comments
When seeing Kill Your Darlings, I already knew what to expect having read the script, but not knowing what was cut and how it played out was my curiosity. When I watched it, I realized I had for the most part seen the entire movie (youtube movie clips) except for the parts i didn't get to see and I don't wanna spoil it for anyone. But I really loved it. Dan and Dane's acting was almost like watching two friends have a very good time together. It was really rather enjoying to watch that.
The scenes everyone is talking about The library scene was quite interesting to see. It played out just like the script, but Dan's face in that moment when he sees Lucien was centralized and what I mean by that is that he was fixated on him with a stare that kind of reminded you that even though this was going on I really wish it was you. The rather funny thing in that scene was afterwards for those that watched it you know what I am talking about.
The movie did have a sort of comedic feeling to it cause some parts did make you laugh. And there was scenes that were rather cute in it too. I really enjoyed this movie and want to see it again. The gay sex scene that everyone has been talking about was not really bad. I actually found it kinda romantic, because Allen wanted Lucien so bad. He wanted to be loved even if it meant a substitute. Some strong points in the movie did make you think at times.
It made me think what if there was no Lucien, would there ever be a Ginsberg and what about the others had Lucien not brought them all together what would have become of them. It really made you think. Least for me it did.
A quote, I loved from the movie was "First Thought, Best Thought." And the whole thing about dying so you can be reborn was a very interesting segment. Rather funny too.
I guess I should end this before I post spoilers. But if you get a chance please do see it. Radcliffe and DeHaan gave an absolutely awesome performance and I really hope sometime in the future they do something together again.
Follow Us
Network
Elite
Dan's Verified Google Plus
Current Projects
Victor Frankenstein (2015)
as Igor
Igor, has lived in the circus when he is rescued by Victor Von Frankenstein. Together their friendship evolves one helping another from going over the edge.
---
Horns (2014)
as Ignatius Perrish
Ignatius Perrish, a 26-year-old who awakens from a black-out hangover to find horns sprouting from his head. As his horns grow bigger, Ig sets out to investigate the unsolved murder of his girlfriend and the case's connection to his cursed fate.
---
What If (2014)
as Wallace
A story of a young man (Wallace) and woman (Chantry) who struggle to navigate their friendship, which has developed a deep romantic undercurrent.
Upcoming Events
August 18
Tumblr Q and A
Radcliffe and Maconie, Radio 6

August 19
AYDN2, Ovation
Good Morning Britain, ITV
Scott Mills, Radio 1 playing Innuendo Bingo

August 22
The Last Leg, Channel 4
The Chris Evans Breakfast Show, Radio 2
Kermode and Mayo's Film Review, Radio 5 Live

2015
Hollywood Walk of Fame

Join us on Facebook
SDR on Graham Norton
Follow us on Twitter
SDR Youtube Playlist
Donate
If you like this site and visit it regularly, we would appreciate if you donate anything you can to help this site continue. Your donation will be used to help with hosting bills, domain name fees, magazines, dvd's and whatever else we need to make this site run the best for you. So please donate we need your help.

Stats
Owner
:
Marcie Lucas
Tumblr
: Anna Pressley
Opened SDR:
December 2010
Online since
: January 23, 2006
Formerly
: Sparkling Illusions
Best Viewed
: 1680x1050 Firefox and Google Chrome
Host: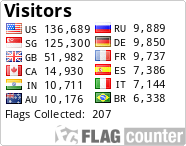 Listed
Tags
Admins